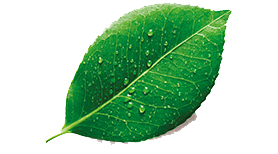 MVM HERBS
---
We offer you MVM HERBS to export all kinds of medicinal and aromatic plants and herbs
MVM HERBS is a company to export all kinds of medicinal and aromatic plants,organic and non-organic herbs Quality and credibility is the motto of our company that we strive to achieve since it was established and its mission that aims to deliver it to customers
As our company has a long history in supplying these products with the best quality to the major companies present in the local market, which in turn supply to the global markets as we follow the best and latest methods and modern methods starting from the cultivation of the product and then processing it with the best and latest means through the storage phase, which is done with high accuracy and in the most appropriate Places that ensure the preservation of the quality and safety of the product. Our aspiration to open new markets abroad and gain more customer confidence is our goal after proving our strong presence in the local markets.
Achieving quality in every step and stage of our work is the most important and goal we strive to achieve besides meeting customer needs in all aspects.
Our company aims to send its products in the fastest way through land transport, sea transport, or air transport, according to the request of our customers. With a professional team for logistics services, they are able to facilitate procedures and reduce problems that may arise in transportation.
Product quality is our main goal as all MVM Herpes products are subject to quality standards for certification, where the effective HACCP concept in food safety and security must be applied, as well as achieving efficiency in all stages of production where products are supplied that comply with the directives of the European Union and the American Food Organization.
Also, environmental safety is an integral part of the strategy and vision of MVM Herpes, as the environment is one of the priorities that is taken into account through the biological agriculture system that preserves the environment, as well as the use of environmentally friendly materials in the processing stages.
Always the safety and security of workers in MVM Herpes is one of the factors that are implemented and taken into account with the utmost concern by applying the highest levels of safety and security to workers in all stages of production